JOIN A PROVEN SERVICE THIS CHELTENHAM, THAT'S BANKED A PROFIT* AT ALL OF THE LAST FOUR FESTIVALS! Oh, That Also Hit The Headlines Winning £109k On The Opening Day of the 2019 Festival!
The 2020 Cheltenham Festival is fast-approaching, so if you're interested in quality racing and looking forward to the greatest four days of jump racing on the planet – then you're going to like what we have in store.

Read on and be fully ready for that first day cheer knowing you're betting alongside a 'REAL' person that has shown a 'REAL' profit at ALL of the last FOUR Cheltenham Festivals! Plus – as mentioned in our headline – also got his 2019 Cheltenham Festival off to a flyer by landing a £109k placepot!!

For those that don't know, to win a placepot you have to pick a horse that will be placed in the first six races at a meeting. It might sound easy, but you try it it's harder than you think, so to do it at the Cheltenham Festival when the dividend was £91k (to just £1) was no mean feat! This is exactly what Stewart Black (the man behind Sam Bets) did on the Tuesday of the 2019 Cheltenham Festival and in the process scooped just under £110k (having had £1.20 on the final dividend).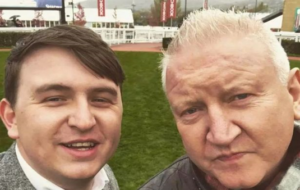 MONSTER £109k WON FROM CHELTENHAM FESTIVAL PLACEPOT
It was no shock that the story was covered in the Scottish Sun and Daily Record. You can read all about how they scooped £109k on day one of the 2019 Cheltenham Festival.
Left: Stewart Black with his son Lee at Cheltenham Racecourse
Scottish Sun Story – Read HERE
Daily Record Story – Read HERE

–Great News……………….
YOU CAN NOW HAVE SAMS BETS IN YOUR CORNER!
With a proven track record at the biggest four days of National Hunt racing – you can see the 'year-by-year' Festival breakdown below – you can turn the 2020 Cheltenham Festival into one to remember.

Bookie offers, tips and giveaways will be everywhere, but more important than all of that – You can have a proven service – that has shown a profit in ALL of the last FOUR festivals and also scooped a £109k placepot last year – by your side for the whole of the 2020 Cheltenham Festival?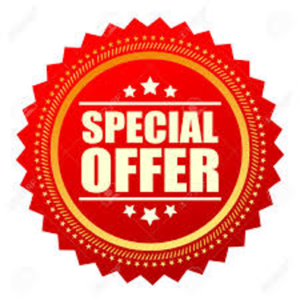 FREE CHELTENHAM FESTIVAL INTRODUCTORY LAUNCH OFFER!
Join Sam's Bets today and get his Cheltenham Festival service for FREE (saving £40).
–
ALL DAILY SELECTIONS DELIVERED BY EMAIL EACH MORNING So, it all kicks off on Tuesday 10th March and we have one of the very best racing experts to guide you every step of the way over ALL four days! Sams Bets is the expert YOU need to WIN at Cheltenham in 2020!!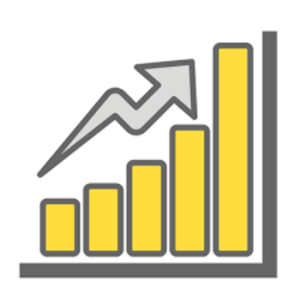 The Cheltenham Stats That Matter
2019: +12.02pts, ROI +28.62%
2018: +17.74pts, ROI +77.13%
2017: +26.53pts, ROI +132.65%
2016: +18.01pts, ROI +46.18%
TOTAL: +74.30pts

(average +18.58pts per Festival) Just £25 stakes: £464 per Festival   *(+74.30pts banked over the 2016, 2017, 2018 & 2019 Festivals, average +18.58pts a year!)
That's a consistent profit for EACH YEAR at the Festival from 2016 and with an average of +18.58pts each year – even at just £25 stakes that's a decent £464.50 for just four days work! Oh, and it's not just the Cheltenham Festival that Sams Bets excels at – it's pretty much all-year-round! Since 2010, Sam's Bets has shown a profit EVERY YEAR, and during that period has amassed a staggering 2,919pts!!
See for yourself…………………..
2019: +478.27
2018: +66.91
2017: +178.25
2016: +90.03
2015: +841.22
2014: +390.14
2013: +213.35
2011-2012: +279.21
2010-2011: +381.85
TOTAL: 2,919pts
While, since proofing started with us here at Tipster Platforms, Sam Bets has backed up his claims with +325pts (June 2019 to 1st March 2020), so we can't wait to unleash his service to our loyal members.


How Will I Receive My Tips?  Delivered by e-mail
When Will I Receive My Tips?  Tips are sent out before 9am
How Many Tips Per Week?  If you like plenty of action, then SAM'S BETS will be right up your street with approx. 20-25 bets on average per week.
What Happens When I Sign Up? You'll receive a welcome e-mail explaining how the service works. Daily tips for Sam's Bets are emailed out to members (normally by 9am each morning) Plus, our customer service team are on hand too should you need any further assistance. Sam's Bets also send members a weekly review – breaking down the previous week's bets and information. This includes an in-depth analysis on staking, profit and any horses to note going forward.
How Long Has The Service Been Proofing For Tipster Platforms? June 2019 (Showing a profit of +325pts and all proofed to Tipster Platforms)

How Do I Cancel? You can cancel at any time. Just drop us an e-mail or phone call and we can cancel the service for you and e-mail you confirmation once this has been done.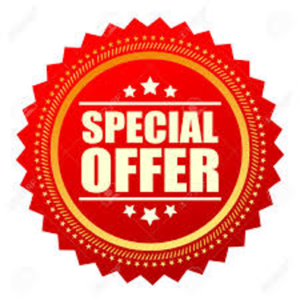 CHELTENHAM OFFERS
JOIN ON OUR SPECIAL INTRODUCTORY LAUNCH PRICE! JUST £39 A MONTH (Includes the Cheltenham Festival)
–

About Sams Bets If you enjoy the thrill of horse racing but just can't seem to make it pay, then Sam's Bets is certainly worth taking a look at. Why? Simple…the service has made a profit every year since 2010!
THE SEEDS OF THIS SERVICE WERE SOWN MANY YEARS AGO Sam had his first bet at Hamilton races when he was eight – owned horses with his father when he was fifteen. A "mug" punter for many years until the inception of the Betfair Exchange where he started taking his gambling more seriously making profits every year since. Smaller part of his time is being an owner and racing manager of a few racing syndicates – advising on purchases and also having a strong connection with the Olly Murphy and Christian Williams yards.
BETTING IS IN SAM'S BLOOD He spends around 10/12 hours a day working on selections – 7 days a week! His selection process consists of looking at and going through many things.. form analysis, various speed figures, ratings, video analysis, – sectionals, stats, personal ratings…and much more! His approach could be described as contrarian. He is constantly searching for an extra edge or angle that the market has missed or underestimated. It is a key feature of Sam's Bets to never stand still. Rigid selection criteria/systems can quickly become outdated and unprofitable – this is backed-up 'year-after-year' from his results. Check them out for yourself (just click the 'stats' icon) and all bets are proofed in advance.

THE STATS THAT MATTER 2019 +478.27 2018 +66.91 2017 +178.25 2016 +90.03 2015 +841.22 2014 +390.14 2013 +213.35 2011-2012 +279.21 2010-2011 +381.85 Stakes are to an average of 1 point 2,919 points profit over the last 10 years. Betting all selections since 2010 to £20.00 per point would have given a profit of £58,380.00 Betting all selections last year (2019) to £20.00 per point would have given a profit of £9,564.54
JOIN ON OUR SPECIAL INTRODUCTORY LAUNCH PRICE! JUST £39 A MONTH
(Includes the Cheltenham Festival)
The Tipster Platforms Team